Maintaining Confidentiality
Maintaining confidentiality is the highest priority when selling your business using Lexington Business Brokers. Our goal is to protect the confidential nature of the sale so employees, customers, competitors, or suppliers will not even have the slightest hint that your business is for sale.
At Lexington Business Brokers, we do more than just say we take it seriously. We have rigorous systems and procedures in place to protect your confidentiality.
All marketing materials are carefully scrutinized to ensure that they reveal nothing that could be used to identify your business
Prospective buyers are screened thoroughly to ascertain their identity, resources, and motivations
All prospective buyers must complete and sign our confidentiality agreement and be financially qualified before receiving any information about your business
If so desired, you could require your approval of each buyer before providing information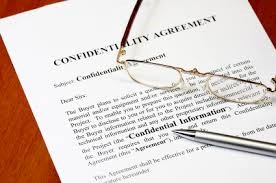 © 2017 Lexington Business Brokers • All Rights Reserved • Designed and Powered by
Techlogic Media
.